2013 Asparagus Festival
Celebrate spring at a two day open house of our farm featuring our wonderfully fresh, sweet and tender asparagus!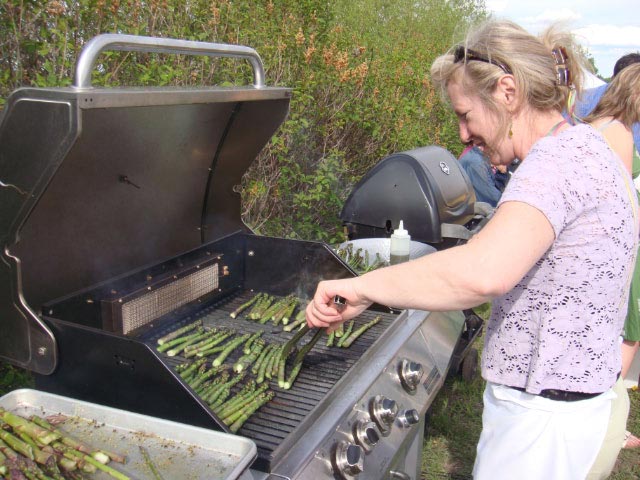 June 1 & 2nd 2013 10:00 AM – 5:00 PM
$5/person – $20/family – under 3 is free!
Rain or Shine
Don't Forget your Cooler!
Some of the great things to expect at our Asparagus Festival:
Savour our delicious asparagus
Kid friendly – Petting zoo, bale fort & more fun activities
Enjoy a delicious local lunch or snack
Experience our fun, educational hay ride… Destination: Largest asparagus field in Alberta
Learn from the experts: Executive chefs preparing delicious asparagus tastings
Shopping – Our fresh local produce, homemade pies & preserves, all natural angus beef & more (Bring Your Cooler!)
Loads of unique finds at local artisan booths
Hands-on fun Ag-Education activities
Join critically acclaimed author dee Hobsbawn-Smith for book signings and readings from her newly released book "Foodshed: An Edible Alberta Alphabet"
And lots more!
What people are saying about Edgar Farms' Asparagus:
Edgar Farms asparagus is a strong argument for shopping locally. It is so remarkably better than anything imported. Asparagus is almost like a festival. It's like the gateway vegetable to the new season.
- Chef Scott Pohorelic
Author, dee Hobsbawn-Smith, will also be doing book signings and readings of her new book at our festival on Saturday June 2 from 11 to 4 pm, and on Sunday June 3 from 2-5 pm!
[For More Information, Click Here] "In Foodshed, dee profiles 76 Alberta farmers, ranchers and producers of all descriptions. They raise a boggling number of fruits, vegetables, grains, and animals. It also sets these stories in an Alberta context, examining government programs, sustainability, animal welfare and farm labour. It's the whole prairie picture, in one book. Furthermore, dee has a wealth of kitchen knowledge to impart, and has put together 26 of her favourite dishes, all made with Alberta ingredients."
In conjunction with "Springtime Country Drive"
Visit countrydrive.ca for other great neighbor sites to visit!